The greater family of the Society of Our Lady of the Most Holy Trinity (SOLT) was founded in 1958 by Fr. James Flanagan in the Archdiocese of Santa Fe, New Mexico.  SOLT is composed of the Clerical Society of Apostolic Life, the Sisters' Society of Apostolic Life and the SOLT Lay Association. We share a common charism, mission, vision and patrimony.  Members strive to live to the fullest their distinctive vocations in the Church: priests living in the image of Christ the Good Shepherd and the Head of his Mystical Body, brothers living and serving in fraternal communion, sisters living as consecrated spouses of Christ, and lay faithful living as members of Christ's Body striving to sanctify the temporal order.  Each of the vocations has its source and identity in the Most Holy Trinity.  In their distinctiveness, the members of the various vocations complement one another on ecclesial family teams and in this way express in a profound way the nature of the Church and the grace of the Most Holy Trinity which sustains it.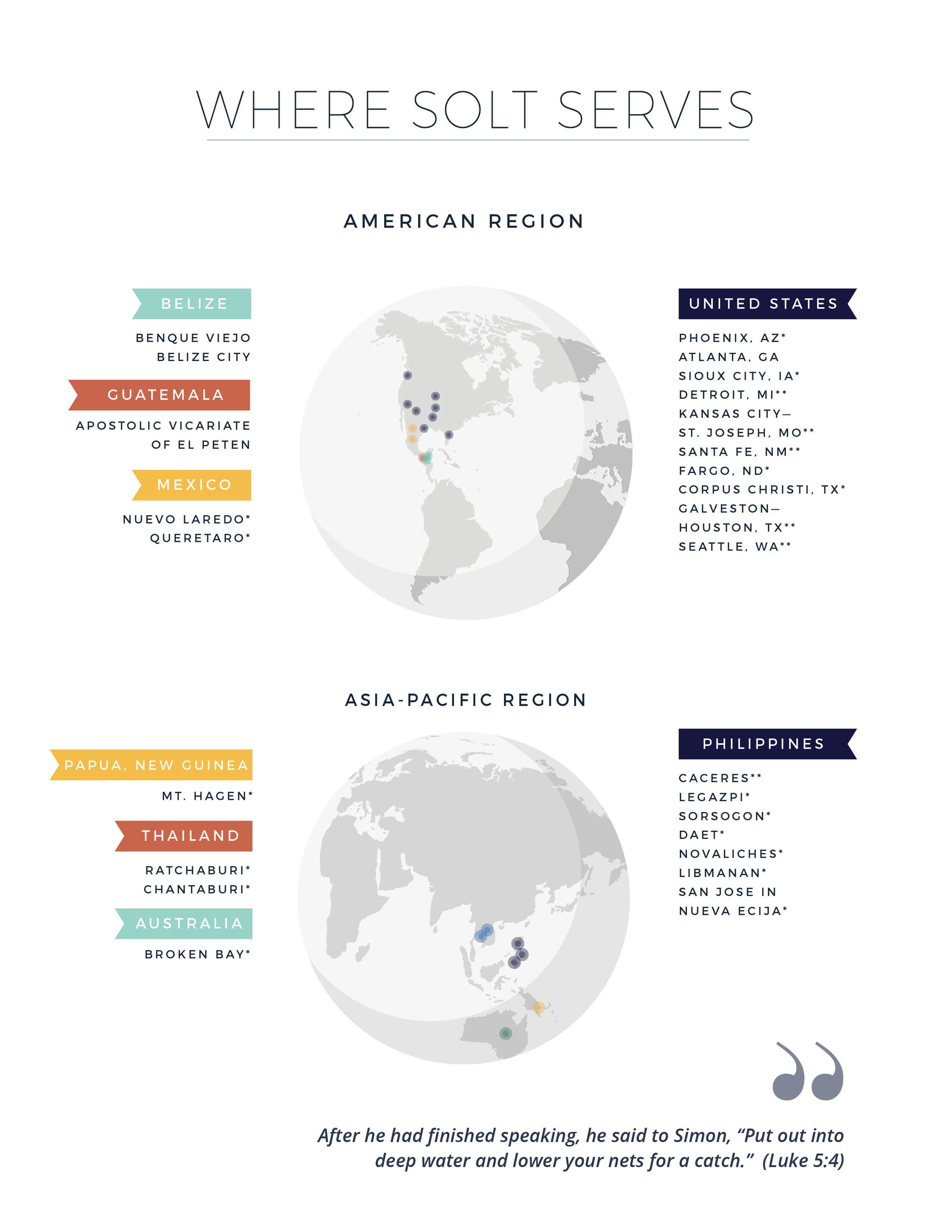 Society of Our Lady of The Most Holy Trinity
SOLT General Headquarters
Physical Address:
1200 Lantana Street
Corpus Christi, Texas 78407
Mailing Address: 
P.O. Box 4116
Corpus Christi, Texas 78469
(361) 654-0054
Speakers
To request a speaker for your event, please email your name, contact information and details related to your event to [email protected]
God bless you!