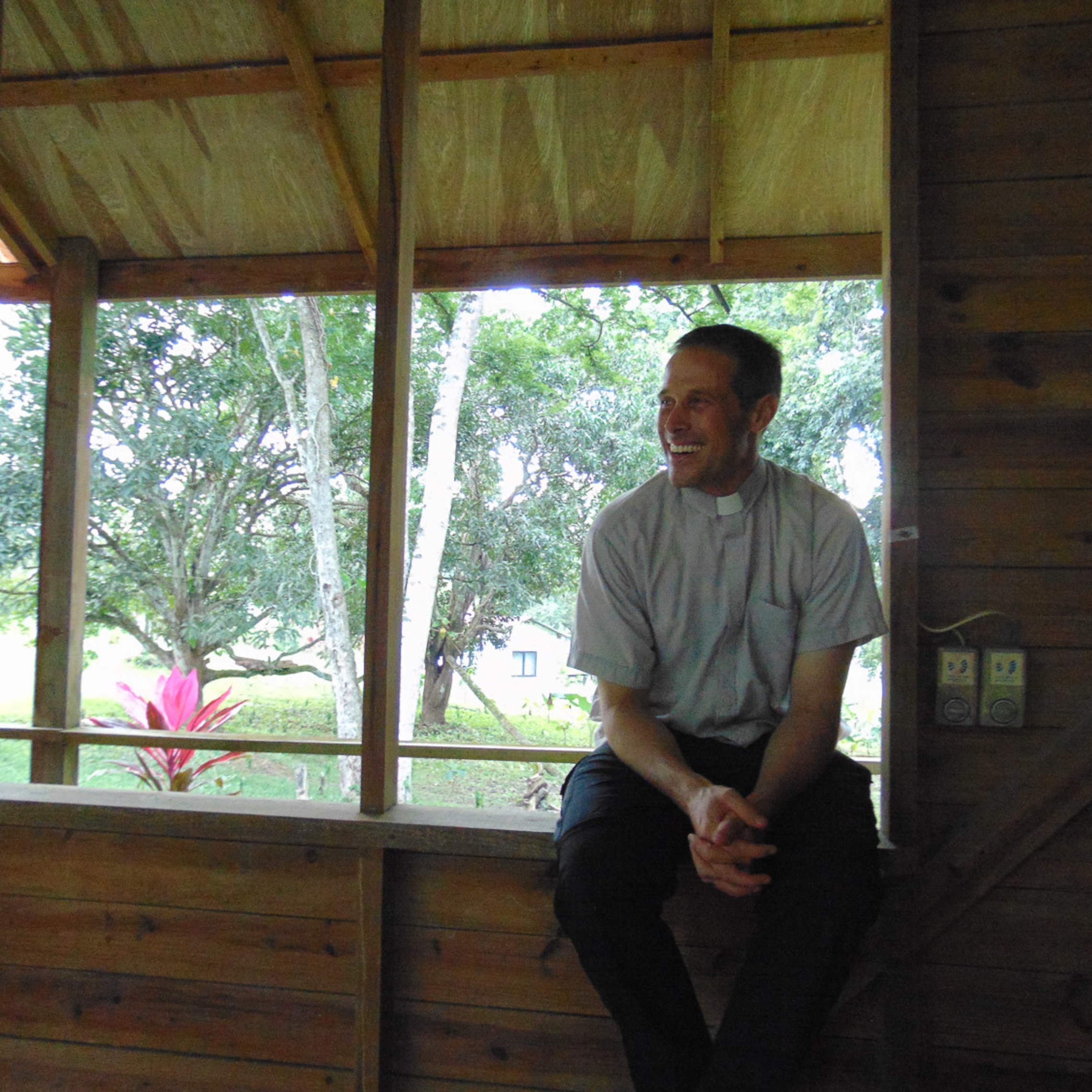 Fr. Scott Giuliani
Hometown: Burlington, Ontario, Canada
University: University of Notre Dame
Major: Bachelor of Finance and Sociology
Ordination: July 14th, 2009
Where do you serve now: Divine Mercy Church, Belize City; San Pedro RC Church, San Pedro Town, Belize.
How did you find out about SOLT: I met the SOLT providentially while on pilgrimage in Europe. 
How did God call you: I believe it was through Our Blessed Mother's intercession that the call was coordinated in a way that would get my attention.  I was working in Commercial Real Estate with CB Richard Ellis, with the leading brokers of the area while growing in daily prayer and frequently receiving the sacraments.  I was very content with life, and had plans to settle in Sacramento, CA. Soon after the promise of Carmelite nuns to pray for me and during a period of repeated, and more frequent, but undeniable internal movements to love God in a more radical way than I was, there were three significant encounters, within a week, with persons reminding me of my invitation to the priesthood. These encounters impacted me in such a way that I made arrangements to sell my car, found a replacement for my lease agreement, and left my job to begin a very different way of following Our Lord.  I have never regretted that decision. 
Favorite part of mission life: A beautiful sunset at the end of a day of encountering our Lord in his service!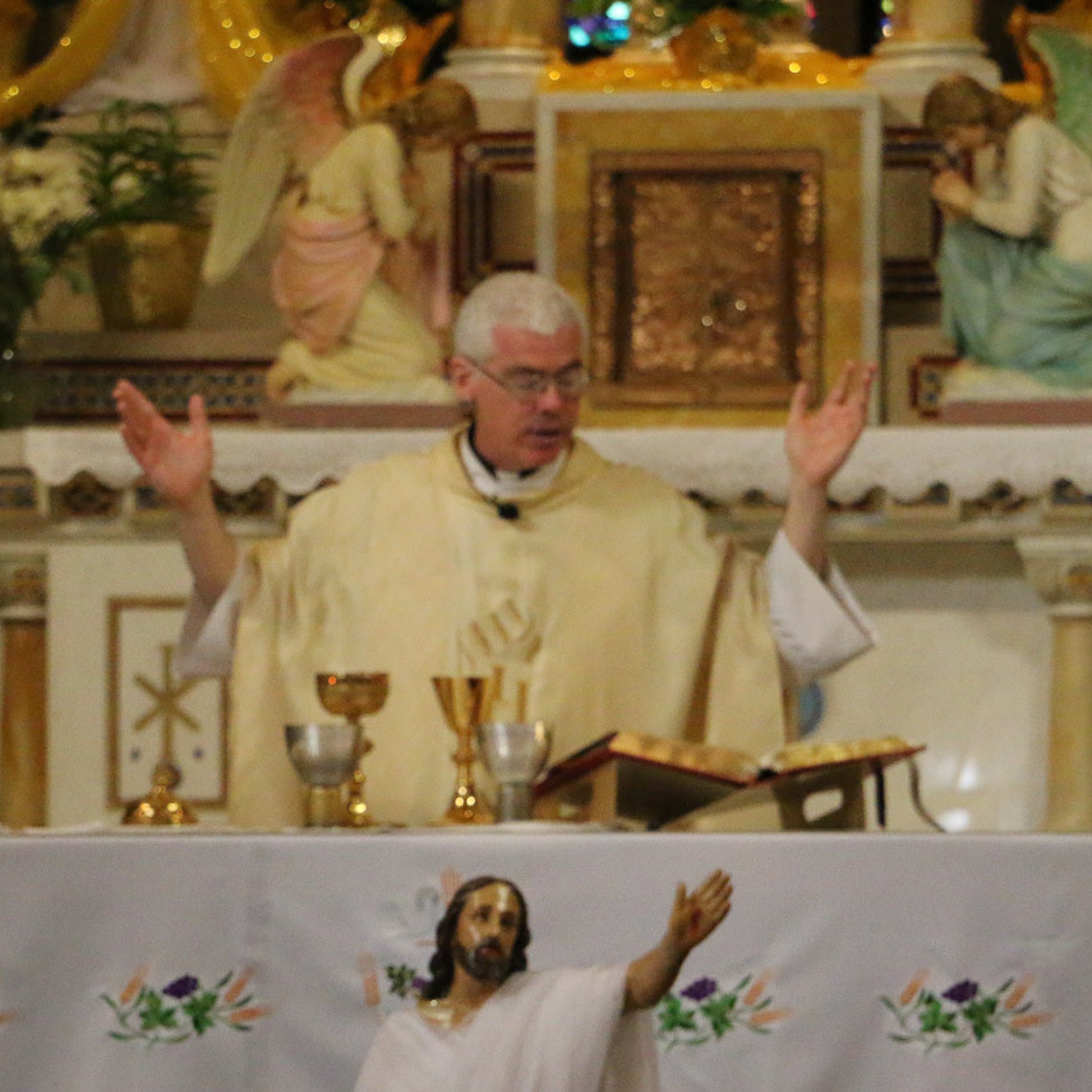 Fr. Tony Blount
Hometown: Tampa, Florida
University: Franciscan University of Steubenville and Holy Apostles
Major: Psychology/Theology, Philosophy/Humanities
Ordination: May 25th, 1996
Where do you serve? Most Holy Redeemer, Detroit, MI 
How did you find out about SOLT: I found out about SOLT from a friend, Hubert Hey, now deceased. He was a wonderful older gentleman, who looked into the Society for a while. I then went to Holy Apostles, unsponsored, and found the Society there, with about 20 seminarians at the time. At the end of my first year there, I met Fr. Flanagan, who was just returning from the Philippines; this would have been in the Spring of 1990. I joined the community the following fall semester. 
How did God call you: The Lord first called me, you could say, from near atheism to a firmer belief in Him. It became clear to me, later, that there might be a call to the priesthood. I tested this once, by asking the Lord to show me 3 times, through the scriptures, that this was what He wanted of me. He answered, but I was still not convinced. Later, I found the desire to be a priest growing within me, without knowing how. I asked the Lord again, a year after the first time, to confirm this through  the scriptures, and when I opened the Bible and pointed, with my eyes closed, I landed on the verse from Hebrews: "You are a priest forever..." As I said, the desire to be a priest kept growing, from being non-existent, to being a possibility, to being a probability, to being the only thing I could imagine doing.
Favorite part of mission life: I love, above all, to celebrate the Mass, and to proclaim God's word to His people. I love also, working with the poor, who have so much faith, with the needy, who are special to God.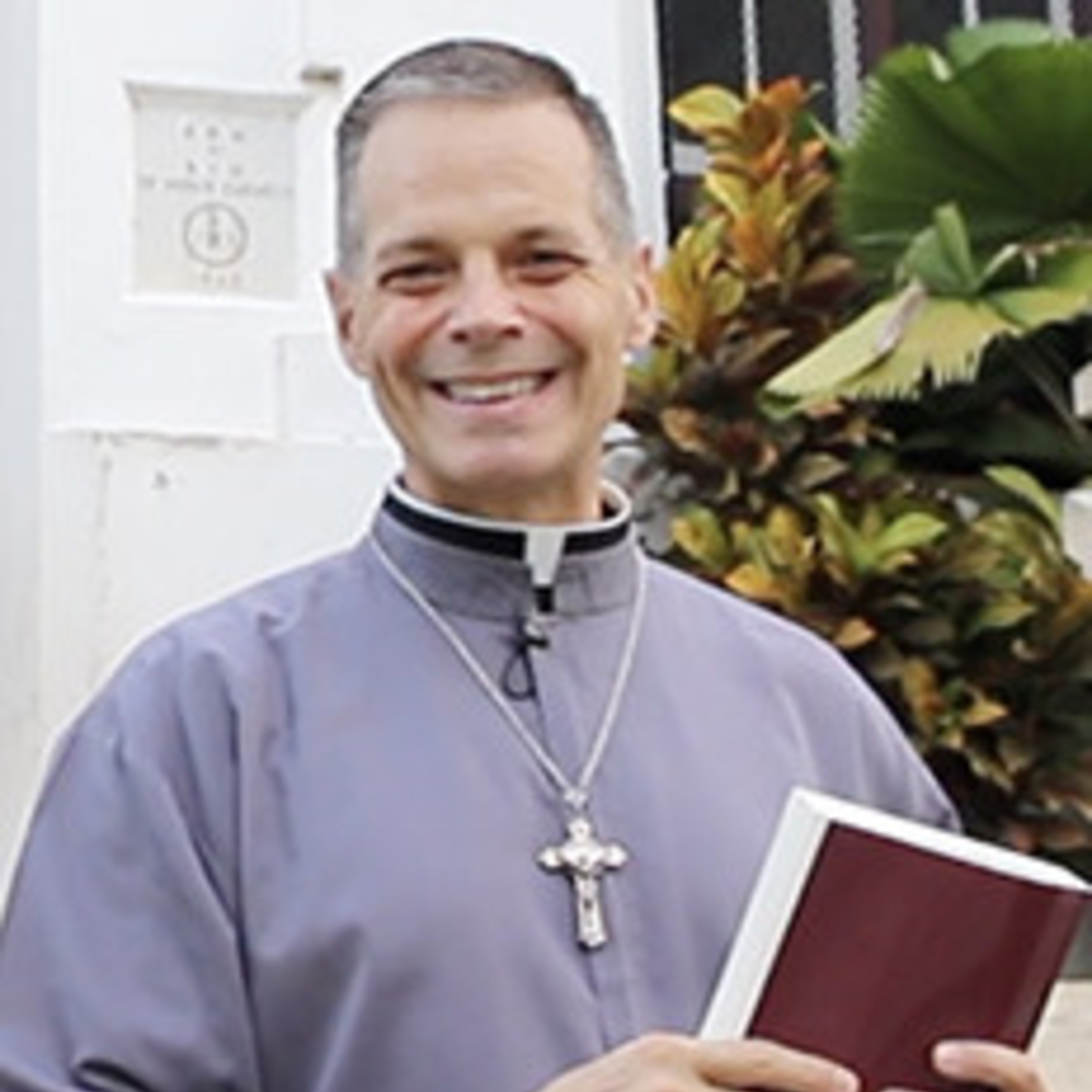 Fr. Zachary of the Mother of God
Hometown: Detroit, Michigan
University: Oakland University (Rochester, MI) 1983, McGeorge School of Law (Sacramento, CA) 1986 Juris Doctor and 1987 Latin Laws Master in Business and Taxation.
Major: B.A. with a major in Political Science and a minor in International Management Juris Doctor and 1987 Latin Laws Master in Business and Taxation.
Ordination: July 10th, 2004
Where do you serve? I serve as Vocations Director and Director of Formation for the Clerical Association for the American Region of SOLT.
How did you find out about SOLT: I found out about SOLT through the preaching and missions of a SOLT priest
How did God call you: I was called to the Eternal High Priesthood of Jesus Christ through a Saint Paul type of conversion on the Vigil of the Solemnity of the Immaculate Conception in 1993. I know what Our Lady did for this lost soul. At that time I was given the grace to pray one of the most powerful prayers of my life: "God help me" and to mean it from my heart. Everything changed from there as the journey began and continues to this day.
Favorite part of mission life: Every part of Mission is truly full of awe and wonder. It is the most demanding and challenging way of life. It is also the most rewarding and fruitful way of life. To be an instrument in the hands of God as He works miracles in the lives of His people is beyond describing with words.