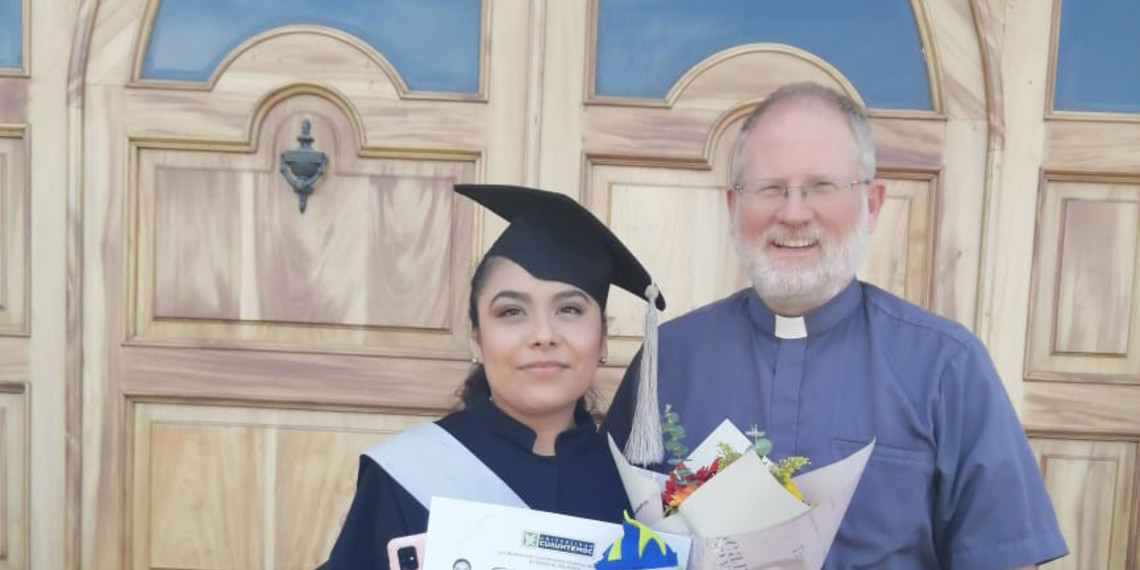 Nestled in the foothills of the Sierra Gorda mountains of central Mexico in the state of Querétaro is the home called Santa Maria del Mexicano. Thousands of young men, women, and elderly have passed through our doors. Time and time again we hear that some of the best moments of their lives were in Santa Maria. The reasons that someone arrives at Santa Maria are many and varied, but it is always the case that there is some great need. Our hope is always that those who come will leave better off, capable of providing for themselves and faithful to Christ. 
We serve some 140 children, youth, and young adults ranging from 5 to 22 years old. We also serve 20 elderly that are nearing the end of their journey here on earth. Needless to say, there is plenty of excitement on a daily basis from successes in school, soccer games, broken arms, and everything in between. 
We are in the process of building a new home for our girls. It is quite the place and they are all excited about the opportunity to move into their new home. One of the many satisfying things about the construction is that one of our students who recently graduated from university, Javier Molina Cornelio, is the architect for the project. Before Javier had even graduated from university, I had mentioned that I wanted him to propose a design for the project, which he was happy to do. Javier is now seeing his work come to fruition as the building rises before our eyes.
One of our young ladies, Teresa de Jesus Felix Olvera, recently graduated as a dentist. She came to us when she was in middle school. When she finished high school, she didn't have many opportunities for her future. Since she was a smart and hard-working young lady, we decided to send her to university. After many long hours and hard work of study, she is now a dentist and continues to help us with our little girls and attend to the many dental needs of our children. Teresa is intent on giving back to Santa Maria, recognizing all that she has received.
Another of our former students, Moises Rodriguez Manzanares, showed from an early age that he was a stellar young man that was an excellent leader. Before he graduated from high school, he manifested that he could be put in charge of other young men. He finished his studies in education and is now teaching for us in the middle school while finishing his master's degree in administration. We hope that Moises may someday help us to open and direct a high school so that our students no longer need to study online.
Javier, Teresa and Moises and many others remind us of the importance of our work and it is a delight to see the fruit of our labors. For more information about this mission, please visit santamariadelmexicano.org
Fr. Dan Estes, SOLT is originally from Powell, Wyoming and was ordained a priest for SOLT in 1999. He has been serving at Santa Maria del Mexicano since 2016.