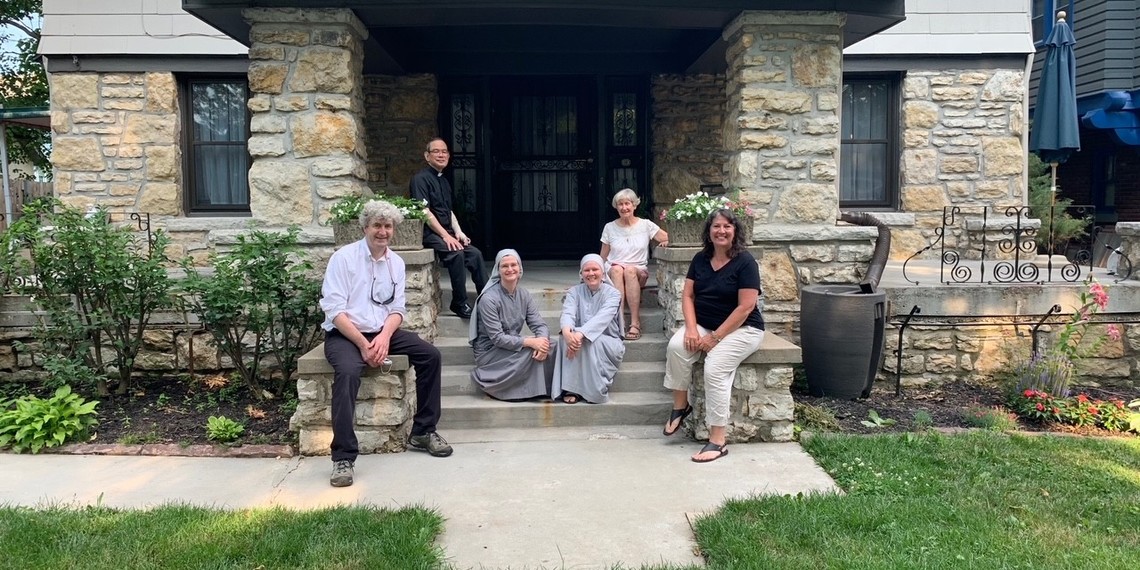 I am not usually one to jump on bandwagons, but when my husband convinced me to watch an episode of The Chosen, I found myself hooked. The show is about Jesus calling His apostles and disciples, and their formation. In the first season, we get a glimpse of the motley group who were called by the Lord and allowed Him to form them into His image---that they might become His Body, the Church. The Chosen is engaging in that it brings the viewer into a plausible "backstory" of the Gospels. Jesus called Matthew by name. Peter obeyed. The woman at the well spread the message. They are called, committed, and sent on mission.
While not quite as dramatic, the vocation of SOLT lay members can be understood in this same way. In prayer, we daily are called into the heart of the Most Holy Trinity. In our apostolic work, we strive to imitate Our Lady and show our commitment by responding to that call. Through both word and action, we share the great hope that is given to us in our faith.
In Kansas City, we have an urban mission. SOLT serves at Our Lady's Montessori School and in St. Louis Parish. Specifically, the lay members of the ecclesial family team (EFT) help on the Board for the school and in the parish through our presence, outreach, and encouragement to the community there. Our Kansas City EFT mission statement encompasses our gifts and describes our apostolic work, "to serve families."  As lay members of the team, this impacts the way we are present in our jobs, whether it is teaching online or consulting with doctors in patient care. It impacts how we choose to spend our time. Several of our team members have set up an urban "medical mission" in the form of a health care screening at the parish. Some are sent into the fields of pro-life ministry, education, and outreach to people who feel marginalized. Two married deacons are lay members of our EFT. They continue employment in the world and serve uniquely as ordained ministers, bridging the gap between the secular world and the Church. Our lay vocation is fulfilled through our SOLT vocation.
If you haven't seen The Chosen, jump on the bandwagon and imagine yourself somewhere in the backstory. And if you don't know much about the SOLT Lay Association, reach out to me via email at  [email protected], I would love to get to know you!
MAUREEN MURRAY
Maureen and Michael Murray have been SOLT lay members since 2012. They have seven children and currently reside in Lawrence, Kansas.