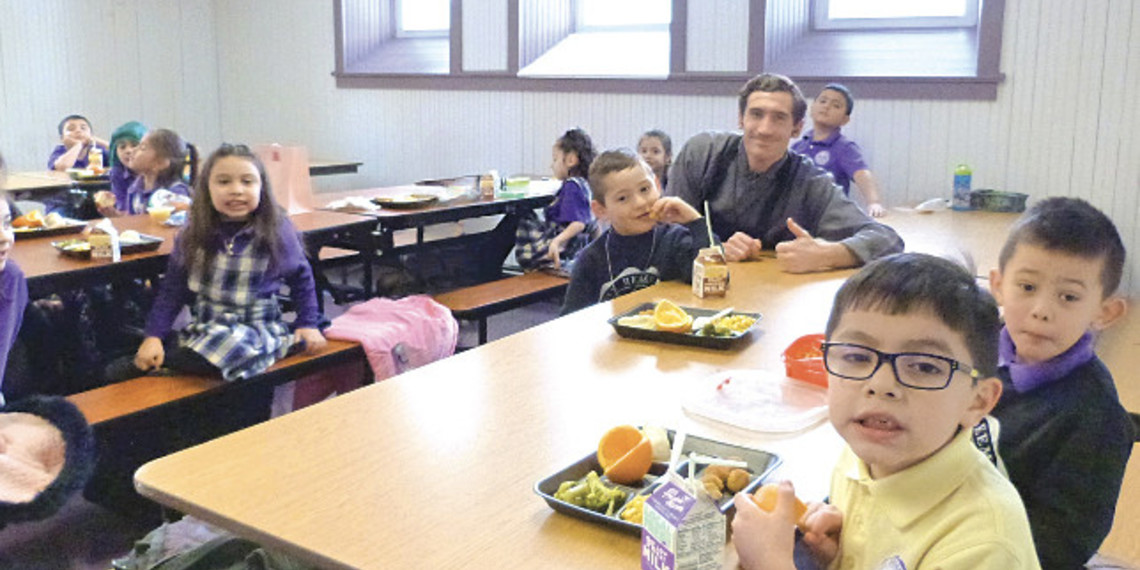 No, this is not about the cafeteria staff playing that Lynyrd Skynyrd song. But we definitely echoed some of its verses after we encountered a foul smell in the cafeteria one Friday morning some weeks ago. As I walked into the cafeteria that morning, the smell hit me. What could it be? Did we somehow miss food that had begun to rot under a table or cart?
We all have encountered bad smells in our physical lives, but they can exist in our spiritual lives too. For example, an unfriendly or unkind attitude or a repugnant mistake, fault, or sin. When we encounter these "stenches," our first reaction may be to lose our peace by placing blame on someone or something else, or to over-focus on our own faults. We may blame it on our personality, the way we were raised, or some external influence. We may swear never to do such and such a thing again, and then feel worse if we break that promise. We may take to extremes and forget to do the basics: a simple examination of conscience; a return to the core truths that God loves us and He wants us to remember His love and receive Him; that each of us has different gifts; that we can return to the light that gives us life.  
Back in the cafeteria, we handled the situation well by asking if we all smelled it and considering different possibilities for the source. No one exploded into a fury, tearing open the floor boards and drywall. One person moved a solid shelf to look under it, convinced that the source of the smell must lay there, but to no avail. And the stench intensified as the day went on. Eventually, one of the cafeteria staff members located the smell—watery cheesy broccoli left in the warmer on the very shelf that we had already searched. Not one of us had done the basic check, cleaning out each warmer at the end of the previous day.
So often, our spiritual senses are not as attuned as our physical senses. We recognize problems and blessings in the spiritual life, but only after they have clearly been thought through and manifested in our lives. May the Lord bless us with the time, patience, and peace to discover and clean out any stenches our souls may be polluting ourselves, our family, and our friends with.
Br. Andrew Rowedder, SOLT