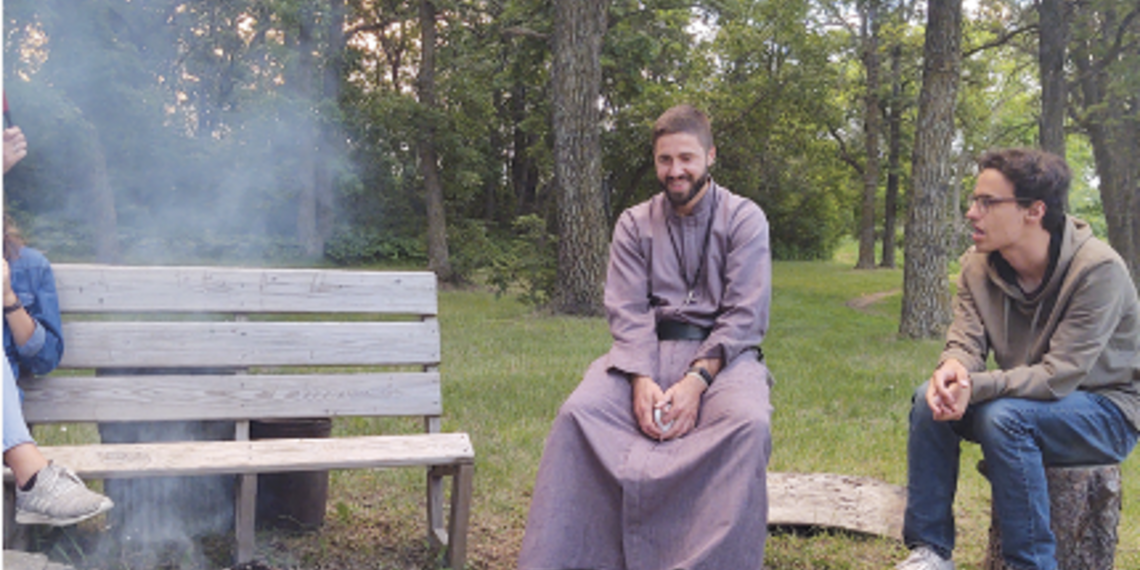 The sun is shining.  Campers are running around and enjoying the simple beauty of being outside while surrounded by young adult mentors who are invested in them.  The various activity stations of games, archery, canoeing, and arts and crafts are all set up and ready to be enjoyed as kids begin to move from station to station.  Summer camp in Belcourt, North Dakota, has arrived, and the kids could not be more excited for it!
Every summer, St. Ann's mission holds a summer camp for the youth in the surrounding area.  The kids look forward to the camp quite literally for the entire year.  A few of the kids this year commented to me just as the camp finished, "Br. Joseph, I can't wait for summer camp next year!  When will it be here?!"
Summer camp functions as a place for the youth to come away from the typical summer day of often being inside at home to take advantage of God's beauty outdoors.  Through fun activities, experiencing God's beauty in creation, and catechesis, the campers have opportunities to encounter the goodness of God the Father and come to a deeper realization of His love for them through His Son.  At the end of the first week of camp, I was sitting next to a camper as Mass was about to begin.  He looked up at the crucifix and then he looked back at me. This happened successively for a few moments.  Finally, he turned to me, pointing to the cross and said, "Who is that?"  I said, "That is Jesus."  The camper's face lit up with astonishment and a slight sense of incredulity, "You mean, He's real?"  I smiled and said, "Yes! He died because He loves you and He is still alive."  Smiling, he sat back down with his eyes fixed on the Sanctuary—Mass was beginning, and he was excited.
Sometimes we can get caught up in trying to figure out the perfect way for someone to encounter Jesus and meet him.  Other times it can be as simple as a camper sitting in a Church, looking to the crucifix, and someone reminding him that Jesus is real.  He died and rose for you and me so that we may be with Him in eternal bliss.  That is the beauty and simplicity of the Good News.
November 2, 2022 - 10:00am