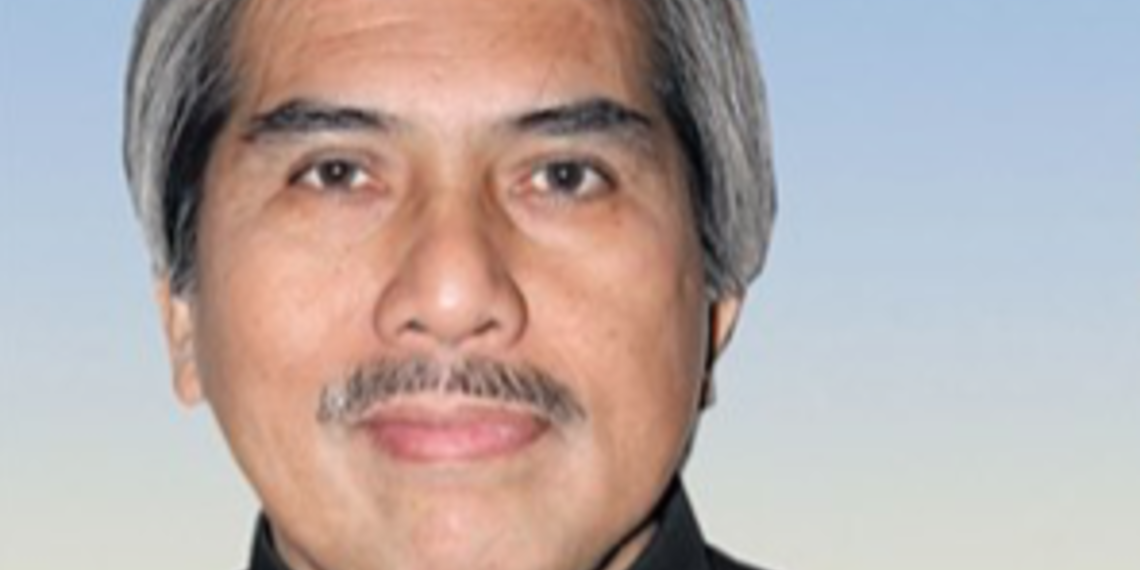 September 21, 1952 – March 4, 2019
Fr. Terencio "Tito" Matthew A. Ayo, a priest of the Society of Our Lady of the Most Holy Trinity (SOLT), was born to Antonio Rivera Ayo (+) and Prudencia Bautista Agbay in Canaman, Camarines Sur in Bikol.  As an infant he endured a life-threatening illness and his now 95-year old mother had prayed very hard for his well-being.
He was the eldest of seven children–six boys and a girl. His siblings are: Florencio Thomas (Toti), married to Racquel Subida; Antonio Camillus (Junet), married to Noni Salvador; Ramon Nonito, married to Asela San Andres; Arnold Amancio (Anot), married to Cynthia Napay (+); Reino Stephen (Ray), married to Maria Vivian (Bing) Imperial; and, Mariebeth Corazon, married to Juanito (Jiggs) Gegajo.  Fr. Tito had a special place in his heart for his many relatives, including over 30 nephews, nieces, and grand nephews and nieces.
He started his seminary formation at the early age of twelve when he entered the Holy Rosary Minor Seminary in the Archdiocese of Caceres in Naga City after finishing 6th grade at the Naga Parochial school in 1965. After four years at the Holy Rosary Major Seminary, he finished his philosophy education in 1969. True to his dedication to priestly formation, he advanced to his theology studies. After a couple of years in theology however, he left seminary and began to assist as a lay man in a parish in Albay, Diocese of Legazpi, where in 1975 he met Fr Tom Gier, SOLT. His time spent with Fr Tom renewed his calling to the priesthood. Fr. Tito joined the Society and completed his theology education at the Tahanan Ng Mabuting Pastol Seminary in Tagaytay City. He was ordained to the priesthood on December 18, 1979, and was one of the first SOLT priests of the Asia-Pacific Region.
From 1980 until 1996, Fr. Tito served in several parishes in the Philippines, including: Sacred Heart Mission, Cabasan; St. Michael the Archangel Parish, San Miguel; and Holy Cross Parish, Amparo Village.
In 1996, Fr. Tito was asked by the General Priest Servant to move to Texas in order to serve as the Procurator for SOLT, a position he held for one year. After his period as Procurator, Fr. Tito returned to the Philippines where he served first as a parish priest in Mary the Queen Parish, Quezon City, and then in San Antonio Parish, Cuyapo. During this same time, Fr. Tito completed his studies for an advanced degree in Philosophy at Araullo University in Cabanatuan.
In the year 2007, Fr. Tito was asked to return to the American Region to become the administrator of a parish in San Pedro, Belize. He continued in that position until 2009 when he was assigned to serve in the SOLT Development Office in Robstown, Texas. After serving as head of the Development Office for several years, in 2011 Fr. Tito was assigned to be the pastor of St. Michael Parish in Banquete, a position he held for five years. In 2016, Fr. Tito was transferred to St. Joseph's as associate pastor, where he remained until his passing from this life.
In addition to his work in parishes and in administration, from 1988 until 2004, Fr. Tito served in various capacities with the Child Sponsorship for Community Development, Inc, Children International. From 1993-1996 and again from 1998-2004, he was the Charmain of the Board of Directors of that organization.
Fr. Tito also earned several degrees from various colleges, including a degree in Theology from Divine Word Seminary (1980), a Master's Degree in Business Management from Aquinas University (1994) and a Doctorate in Philosophy from Araullo University (2006).
For a number of years, Fr. Tito struggled with cancer. His patience and trust in God were an inspiration to all who knew him. He will be greatly missed by his family, friends and fellow community members.