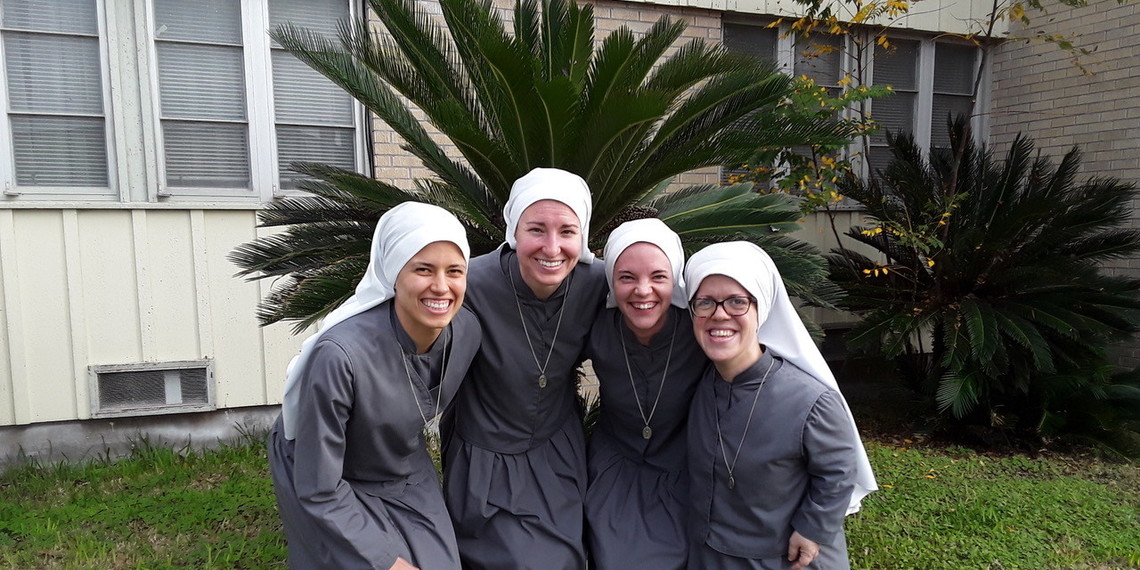 In a bold movement of the Holy Spirit Pope Francis has declared a Year of St. Joseph which began on December 8th, 2020. How does the Pope describe the love of St Joseph for Jesus? He loves him with the heart of a father! By his virginal marriage to Our Lady, St. Joseph goes to Jesus through Mary so profoundly that Jesus calls him dad. St. Joseph was privileged to live in the presence of Jesus and Mary for many years. In a time when the world needs to rediscover the gift of fatherhood, the successor of Peter turns our gaze to the man closest to Christ.
In Patris Corde, the letter released by Pope Francis to announce the Year of St. Joseph, he highlights that St. Joseph loved Jesus with a creative love. He is a great problem solver. On that first Christmas Eve, he kept knocking on doors with courage and patience looking for a place where his wife would give birth. With no room to be found, St Joseph chose the stable for shelter that night. Little did he know, as the baby Jesus was laid in the manger, that many years later Catholic homes everywhere would have a manger scene. It is a witness of the love of God made present to us and the quick thinking of a father caring for his Child.
Want to be closer to Jesus and Mary? Go to Joseph. Pope St. John XXIII was convinced that St. Joseph himself greeted the shepherds and wise men and led them to Jesus and Mary. St. Joseph is the protector of the Holy Family and the first minister of Catholic hospitality. What he did for them he does for us. Would you like to have a baby? Need financial help? Need healing or help in relationships? Go to Joseph.
Jesus shares everything He has with us. At Calvary, He gave us His mother when he said to the disciple, "Behold your mother!" (John 19:27). In that same spirit of total self-giving, St. Joseph becomes our spiritual father. We are one in the Body of Christ with St. Joseph, because in Baptism, we are made one with Christ. St. Joseph continues even now to humbly serve the whole Church with joy.
In general, a father cares for his children in many hidden ways. St. Joseph is our spiritual father who desires to help us if only we draw near to him and ask. If we consecrate ourselves to St. Joseph, we are drawn deeper into the Holy Family, our imitation of Jesus and Mary becomes more perfect, and St. Joseph will take care of us as he took care of Our Lord and Our Blessed Mother. Imagine Mary telling Jesus the story of how St. Joseph persevered and found a place for His birth, Jesus can say with deep joy, "That's My dad!" Let us remember that we, like the child Jesus, are also in the care of St. Joseph and we too, can share His joy!
FR. JOHN PATTERSON, SOLT